Moderator: Global Moderator
---
Steve Cochran (L), defense attorney for Michael Jackson, and defense attorney Stacey M. Knight © along with media attorney Theodore Boutrous, Jr. ® enter the Santa Barbara County Courthouse for a pretrial motions hearing in Jackson's molestation case in Santa Maria, California September 16, 2004. REUTERS/Joshua Weisberg/Pool
Lead defense attorney Thomas Mesereau, Jr. looks back toward the Jackson's supporters, Thursday, Sept. 16, 2004, as he leaves the Santa Barbara Superior Court in Santa Maria, Calif., following a hearing in Michael Jackson's trial on charges of child molestation. (AP Photo/Michael A. Mariant)
---
Hero Member

Posts: 1369
Joined: Sun Aug 01, 2004 1:00 pm
thanks Whisper for all of those updated...xiix i try my best to read all of them,
: Mez's confident smile is wonderfullll!!!!!!! :D :D :D




TO Michael,



i believe in you , i support you, i love you, please forever believe in me, Michael, i am your super-duper fan in a place far away from you, but distance canot stop me from supporting you, Michael..remember, when you look up the blue sky, you can see countless of your loyal fans\\\' smile faces, i am one of them..



forever..loyal to you..



yours fan..forever.. :thumbsu
---
~Vicky~
I love the conclusion of this! :) Good day for the defense. Lets see how tomorrow goes. dun dun dun...
---
~Vicky~
....funny how he is assuming he wont be inclined to throw out the indictment.
Duh! lol That judge will never do such a thing unless between that time and now..something REALLY crucial happens.
---
Hero Member

Posts: 3864
Joined: Sun Jul 18, 2004 1:00 pm
Originally posted by whisper

1. Maureen Orth is in the courtroom with Diane Dimond and Jim Thomas. Maureen Orth was cracking jokes. Her comments: "Michael during the civil trial (Lee vs Jackson) made faces in the court. He made funny faces to all the little girls that were in the court house because he couldn't go with his inclination to make faces and have fun with the little boys that were there. He knew better."

Jim Thomas and Diane Dimond thought this was funny.

That bitch is so ignorant, does she have any idea how childish & stupid that makes her look?
---
Hero Member

Posts: 3864
Joined: Sun Jul 18, 2004 1:00 pm
Originally posted by whisper
MJJF

1. Hearing is over

2. Defense made an issue about 1993 - wants all evidence/discovery. Sneddon is very upset about this and stated that "We're not even sure that we're going to bring it in." Judge Melville became mad, said that the prosecution has had ENOUGH TIME with this and the current evidence. Motions to be argued tomorrow. Judge said trial MUST start on Jan 31, 2005 and his fear is that the prosecution will dump all this evidence on the defense in Jan. This cannot and will not happen according to Judge Melville.

Sneddon argued and said he will not apologize for continual searches and evidence against Michael Jackson. Sneddon said he has a client to defend and ....

The Judge stopped Sneddon from speaking and said he has had enough.

Also to be clear, prosecutors NEVER defends "clients." It is the prosecutions duty to present their case and represent the PEOPLE OF THE STATE - not ONE "client." Sneddon is TOO close to this case.

3. Tape 109 - Janet Arvizo tape that was leaked to NBC (shown on The Insider)

The argument: Mez stated that there are only 3 entities with this tape
1. The Prosecutors office
2. The Defense
3. Sherriff/SBPD

Sneddon angrily states "Well, the leak aint from OUR offices!!"

Mez wants to be able to address these leaks and possibly seek legal action.

4. Mez & Cochran addressed the Ray Chandler issue. Mentioned the media list and all the media (including Court TV) that Ray Chandler had visited this past week. Cochran said this is HURTING his client, Michael and that they must investigate and respond. Papers are being filed right now.

5. 3 emergency phone meetings transcripts will be released today, unredacted. This is in regard to the Dateline special.

6. Mez, along with the entire defense team, Michael and his family will be making a statement at The Courthouse in Santa Maria after court tomorrow.
:crackingu at Sneddon! What an idiot? Today was a good day in court?
---
Hero Member

Posts: 2666
Joined: Sun Aug 01, 2004 1:00 pm
Contact:
Whisper,

Thank you for all of your hard work.

Heather~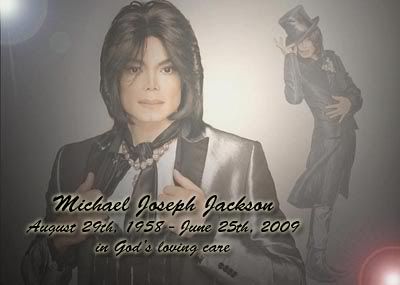 Thank you so much Pam for my beautiful avatar & Blend!! I love them so much!!
Thank you Sarah for the beautiful blend!!! I LOVE it!!!
---
I wanna join those who say well-done to whisper; -great job in keeping us informed, thanx so much!

I want to ask, a)is Mel going to rule about whether uncle Ray should fall in the gag-order, so that he stops parading his trash around..?
and b)how likely do you think it is that Mel will throw out the indiction on the conspiracy-charge(alone)?
---
Thanks for all the info, cant wait to see what hole Tommy boy digs himself into on Friday :)
---
Hero Member

Posts: 3134
Joined: Sun Aug 01, 2004 1:00 pm
Wow I missed alot yesterday, huh? Damn flu. Thanks soo much for the updates whisper. :blowkisse
*
****ing hell! Orth is a immature spak to say such inappropriate things.
*
The apple head thing - puh-leeease! Go sit yo a$s down and watch PHM. If it was something sinister do you think Michael would let it be openly aired all over TV? This is nothing new, stupid media, taking everything outta context.
*
I'm so glad Mez is addressing the Dateline crap and Uncle Ray Ray. I can't wait for their statement tomorrow.
*
I'm seriously wondering what Sneddon's playing at by witholding the "evidence". Either he's too scared to hand it over cos he ain't got anything or he's up to something... :cryptic
*
LOL @ Sneddon getting defensive about G-mama vid leak. Big mistake there. Firstly he shouldn't have done it or asked someone to do it in the first place and secondly, getting so riled about it ain't helping yo a$s b!tch. :crackingu Personally I found watching G-mama spill hilarious! Telescope! :crackingu
*
Most important thing (:laugh ) :
DAMN!!! Mez looks sexy with his beautiful, silky white hair blowing in the wind. :D :laugh
I'm anxious about today but I'm also really looking forward to it. I'm praying G-mama is gonna slip up big time. I'm also really anxious about the conspiracy charge etc... Wait and see what happens...
*goes back to box of tissues and flu*
---
Who is online
Users browsing this forum: Majestic-12 [Bot] and 4 guests