Moderator: Global Moderator
---
That would have been his best concert ever. Or at least one of his best. He looks amazing, sounds amazing, he is dancing better than he did 20 years ago.:michaeljacksonicon:
---
Global Moderator

Posts: 3259
Joined: Sun Aug 01, 2004 8:00 am
Contact:
This looks like it would have been such an incredible show. Michael looks so excited and happy.
1958-2009

Gone Too Soon
---
Sr. Member

Posts: 319
Joined: Wed Aug 25, 2004 12:27 pm
---
Did you guys see all the special effects and dancers set up on stage???? Michael never had women dancing in cages or 3d special effects. He always had just backup dancers and his own magic added to the stage. And now he was going to go ALL out for his last show. This made my heart leap! This was going to be an amazing 50 concerts.

I just know I am going to start bawling when I'm watching it. And I don't care! I will cry out of joy, anger, sorrow, bitterness. I will laugh and cry watching it. That is what Michael wanted. So be able to make people feel all these different types of emotions at once. I am so proud of Michael...

There will never be anyone else like him...ever.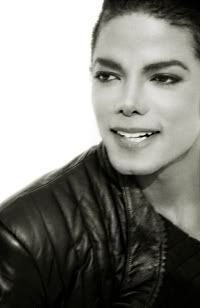 \\\"My fans are still there. They still
love
me. They\\\'re alive.\\\" -Michael Jackson.
---
[QUOTE=Saphster;219856]
There will never be anyone else like him...ever.[/QUOTE]

The man always set the standard for performances. Hands down.
deviantArt
|
site
|
facebook
|
twitter
---
Not that I am trying to add to the conspiracy theories, but there is no doubt that Michael is worth more dead than alive at this point. It just makes you wonder, who else was involved in Michael's death....Maybe, I'm just looking for questions that can't be answered. Seeing the trailer just pisses me off knowing that he gone. Of course after getting goosebumps from seeing it.
---
Here is the new link for the new trailer.
http://www.youtube.com/watch?v=cyrkcz7msfY
from Michael's official YouTube Page.
I keep watching it over and over. 1:01-1:02, and 1:34 is so rare for me! I get goosebumps and my heart leaps.
Just looking at all the effects, the dancers, the stage designs...he was definitely going all out for this show! I just can't believe he will never get to do this show. IT would have been amazing!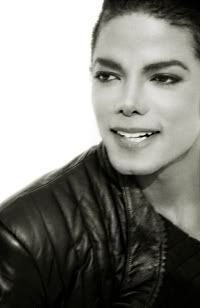 \\\"My fans are still there. They still
love
me. They\\\'re alive.\\\" -Michael Jackson.
---
Hero Member

Posts: 2666
Joined: Sun Aug 01, 2004 1:00 pm
Contact:
Saphster,
This would have been an amazing show! I miss him so very much.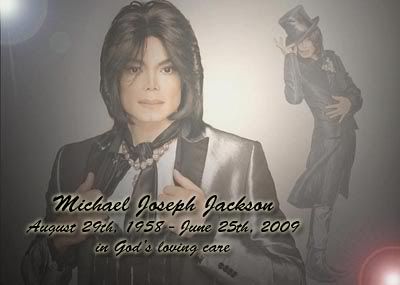 Thank you so much Pam for my beautiful avatar & Blend!! I love them so much!!
Thank you Sarah for the beautiful blend!!! I LOVE it!!!
---
Who is online
Users browsing this forum: No registered users and 12 guests