Moderator: Global Moderator
I will remember you.

---
I haven't watched either but on other boards they say it's really nice. I've just been to lazy to watch it.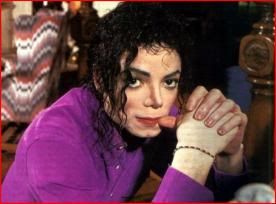 Look Into My Eyes. Tell Me What You See.
---
I know the feeling I have been too lazy also.
I will remember you.

---
Hero Member

Posts: 1105
Joined: Tue Jul 06, 2010 3:06 pm
Contact:
Mhm, I'm lazy here too. :|
like sweet morning dew, i took one look at you, and it was plain to see you were my destiny

. <3





updated march 28 2011.








---
Hero Member

Posts: 636
Joined: Mon Jul 27, 2009 4:12 am
Thank you Teva for posting this!! I saved it. Gonna skim it later to make sure there's nothing messed up or difficult in it. I had just got the jack to hook our computer up to our big flatscreen a few days ago, (first thing we did was watch Michael! lol!
) so we're going to have an MJ vid party day as soon as everybody's off work for an upcoming weekend! :bdaycake This I might show if it's happy and nice. :simplesmile
xo
♥
Justice For Michael
♥
Please help the devastating Japan quake victims who are in desperate need. My family members and the people thank you!

Global Giving*
American Red Cross*
Save the Children*
AHA Red Star Emergency Animal Relief*
You can also text REDCROSS to 9099 to donate $10 through your phone. The donation will show up on your bill.
You can also text PROTECT to 85944 to donate $10 to support our efforts to provide aid to animal victims of disaster. They need help desperately as well.
"God and the truth are on our side. We will be victorious.â€
---
Who is online
Users browsing this forum: No registered users and 12 guests