Moderator: Global Moderator
Hero Member

Posts: 10007
Joined: Sat Jul 17, 2004 1:00 pm
Contact:
:laugh Exactly!
[align=center]
[/align]
---
Sr. Member

Posts: 404
Joined: Fri Jun 10, 2005 10:29 pm
I have never read anything so hilarious in my life!! I'm laughing my head off right now! Very creative I must say, though I wouldn't dare do any of those schemes. They all lead to trouble. We should think of more schemes because just reading them is so much fun and imagining them would be the funniest part! Good luck by the way.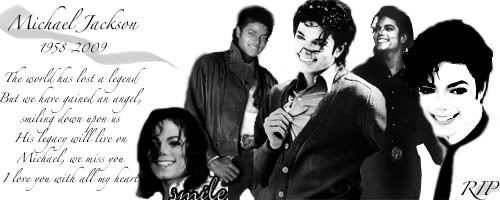 ---
Hahaha
: you two rule! Those were really funny!




My Fanfics:



Love will find a way (MJ Fanfic)

A Lakewood Romance (MJ Fanfic)
---
:uh_uh: :uh_uh: Unfortunately Acy and I haven't been able to go up today after all as she wasn't feeling too well late laat night Hopefully we'll still go up tomorrow instead...

Acy if you're reading this I just sent you a text, I hope you're okay!!
Michael - your smile is the window to your soul




---
Yehhhh I got your text hon.. i'm so so sorry
I feel like dog shit that's been stepped on and no ones bothered to wipe me off the shoe
Hopefully I'ma go saturday, cus that'll get me out of going shopping with someone haha. So not in the mood for shopping.
They're ALL good ideas. I think we should try them ALL. Especially the Goodison-Harper one LMAO I'll just hafta pretend I have laughing fits and it's a medical condition.
[align=center]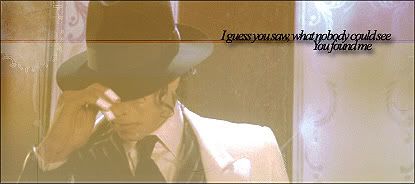 I knew I'd love you like I do
[/align]
---
Hero Member

Posts: 1463
Joined: Tue Mar 29, 2005 1:14 pm
LMAO! u two r really funny! i especially love the British high socirty one...:D
It won\\\'t do, to dream of caramel, to think of cinnamon, and long for you...
---
Thanks for the laughs.....OMG....too funny, but very creative! I especially enjoyed the dumb waiter and Goodison-Harper ones!!
---
Who is online
Users browsing this forum: No registered users and 15 guests