Moderator: Global Moderator
---
Global Moderator

Posts: 3259
Joined: Sun Aug 01, 2004 8:00 am
Contact:
wow, that was hilarious! I swear I'm gonna do that at my wedding reception:lol
1958-2009

Gone Too Soon
---
Oh my God. too funny
---
Hero Member

Posts: 631
Joined: Fri Feb 03, 2006 5:51 pm
---
absolutely fantastic!!!!HAHAHAHHA:)=)
---
Hero Member

Posts: 3295
Joined: Sun Oct 23, 2005 5:57 am
Hey that was cool!
: The groom must have been a Michael Jackson Fan, and got a few of his guests to perform Thriller with him because it was his wedding!
Everyone looked like they were having a ball too! :yayyay How cool is that? Did you see the way the groom was dancing....he was right into it, LMAO--not bad, not bad at all!!
Awesome video, Mack Dogg...thanks for sharing! :D
Mysti!
[align=center]
Thank you, Veronica!
:[/align]
---
WOW, that's really funny!
:D
---
You're right Mysti he had to be a fan because he was the only one who was dancing on que!:lol
I will do something like this at my wedding. And I'll be sure to show you guys.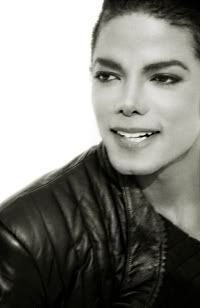 \\\"My fans are still there. They still
love
me. They\\\'re alive.\\\" -Michael Jackson.
---
Trial Period

Posts: 35
Joined: Sat Jan 20, 2007 3:28 am
so beautiful lol:wub:
:Moonwalk_Dancer_3
:
---
Who is online
Users browsing this forum: No registered users and 7 guests